The Bayview Hunters Point neighborhood of San Francisco has an alarming number of hazardous and toxic waste sites, encompassing its history as an industrial corner of the City and longtime home to marginalized populations. The neighborhood also has a longstanding history of broken promises, underscoring the need for an organized, unified voice that helps shape our most important public issues.
It has often fallen to the communities of Bayview Hunters Point to plan for our own survival. Local residents are the experts about their own neighborhoods, whether the subject is environmental conditions or where to shop for affordable healthy food. We have learned the hard way that community-based, community-led research and development is critical to pursuing our neighborhood's goals.
Our projects train cohorts of dedicated environmental justice advocates and develop community businesses in order to build strong coalitions with neighbors and inform local decision-makers and researchers.
Southeast Community Council
The Southeast Community Council, composed of residents from diverse local neighborhoods who are paid a stipend for their participation, is designed to train, and empower residents to take on significant roles in a safer and healthier community. The ultimate goal of the initiative is to build knowledge and power in Bayview Hunters Point regarding environmental, land use, and economic development decisions, which have to date increased inequality and cultural disruption.
Community Toxic Index
Community Toxic Index trains and supports Bayview-Hunters Point residents in document and data collection, analysis and mapping; ethnographies; and community empowerment. It is the neighborhood's own effort to document and map environmental exposures, engage historical populations of residents and workers in Bayview Hunters Point, and build an accessible library of local environmental racism and potential mitigation measures.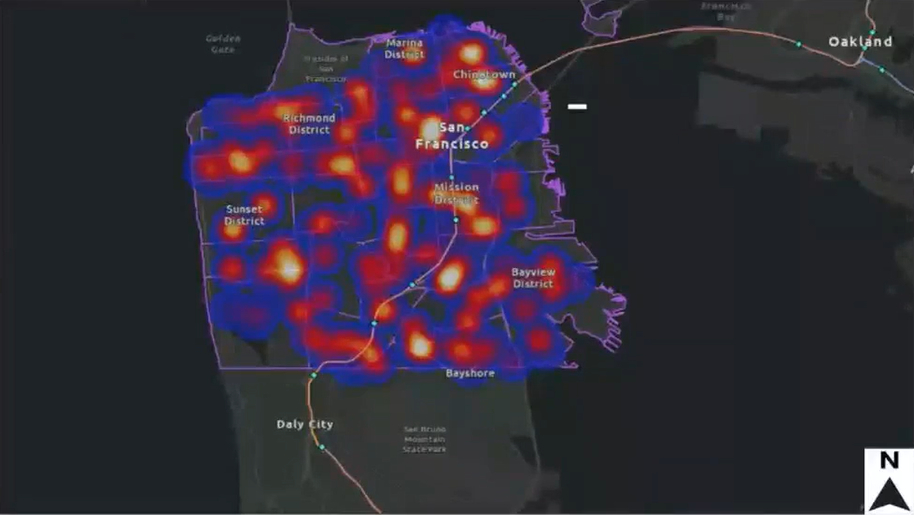 Co-op Startup Hub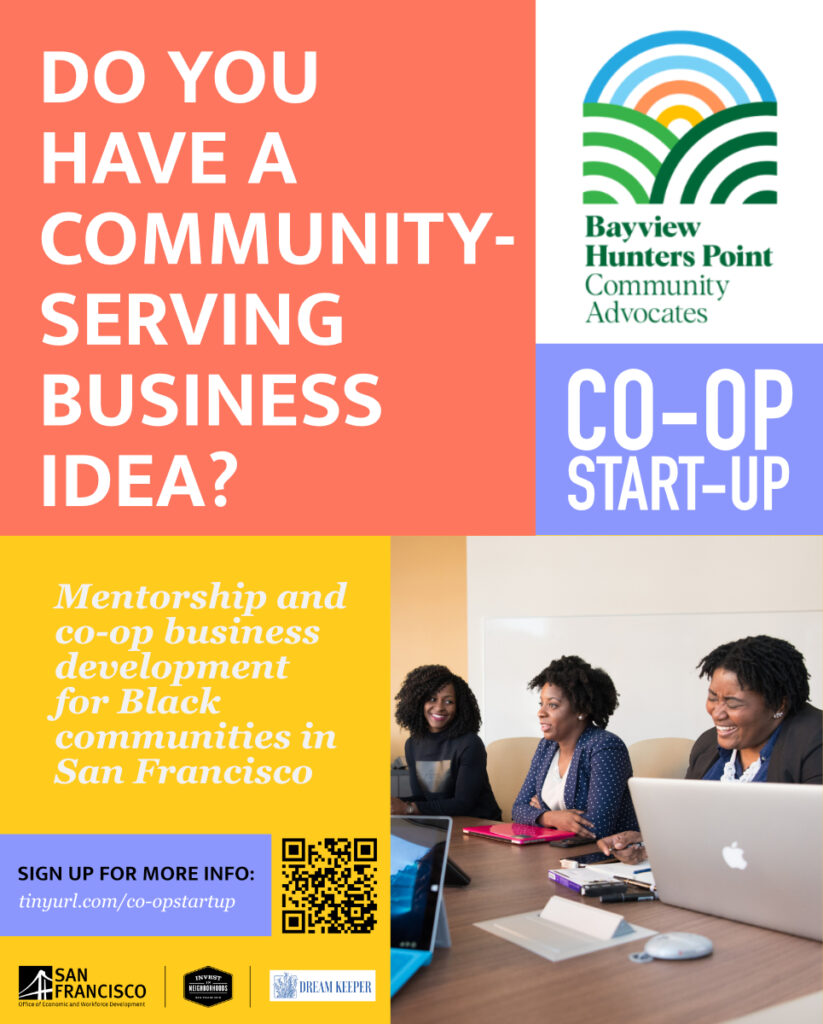 The Co-op Startup Hub is a free mentorship and development program for public-serving enterprises, taking charge of our entrepreneurial future after decades of extractive investment. The program includes:
• Strategic and business plan creation principles, practices, and development
• Assessment and testing of feasibility, timeline and workplans
• Connection with resources and additional mentors or coaches
• Coaching through formation and regulatory process